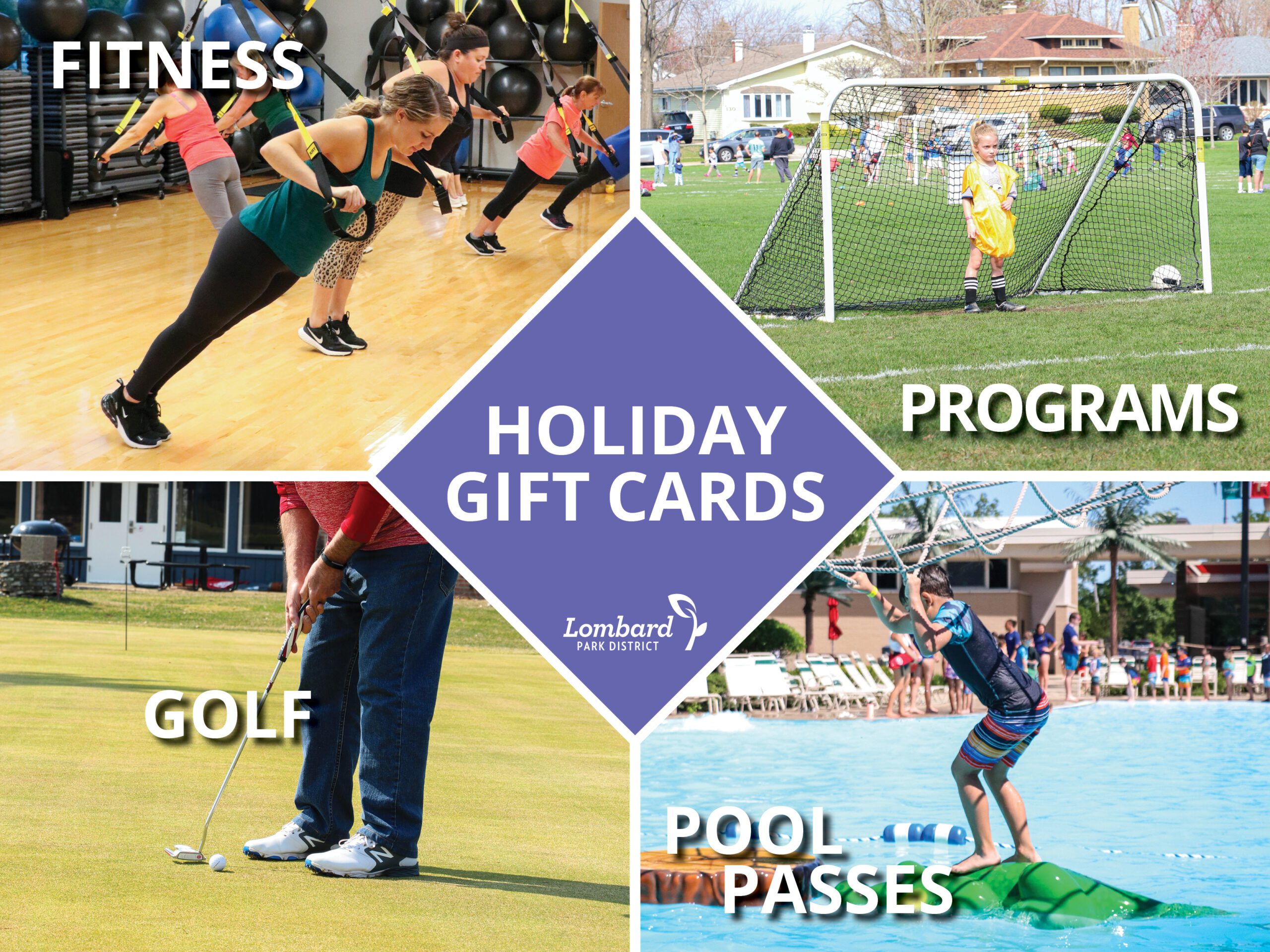 Looking for the perfect gift?
Lombard Park District has you covered! Our gift cards come prepaid, reloadable and ready to use at participating park district locations. Enjoy life with Lombard Park District all year long by purchasing a gift card!
Use gift cards to sign up for…
Lombard Park District Activities, Programs & Special Events
MMAC Fitness Memberships
Rounds of Golf at Lombard Golf Course
Pool Passes at Paradise Bay Water Park
Gift cards are available for purchase at the Madison Meadow Athletic Center located at 500 E. Wilson Avenue or Sunset Knoll Recreation 820 S. Finley Rd. or by calling (630) 620-7322. For more information regarding gift cards, please contact Lombard Park District at (630) 620-7322 and a member of our staff will be happy to assist you.